Celebrate your FAITH with us! Come & Share our Joy!
Call the church office 920-295-4747 if you wish to contact Pastor Behnke for individual needs. Please take care, be safe, and remember:
God is Good all the time and all the time God is Good. During this trying time, we remember who is really in charge. In Luke 11:22-34 Jesus tells us not to worry. He reminds us that we are His children, He loves us and has promised to take care of us. We can count on Him.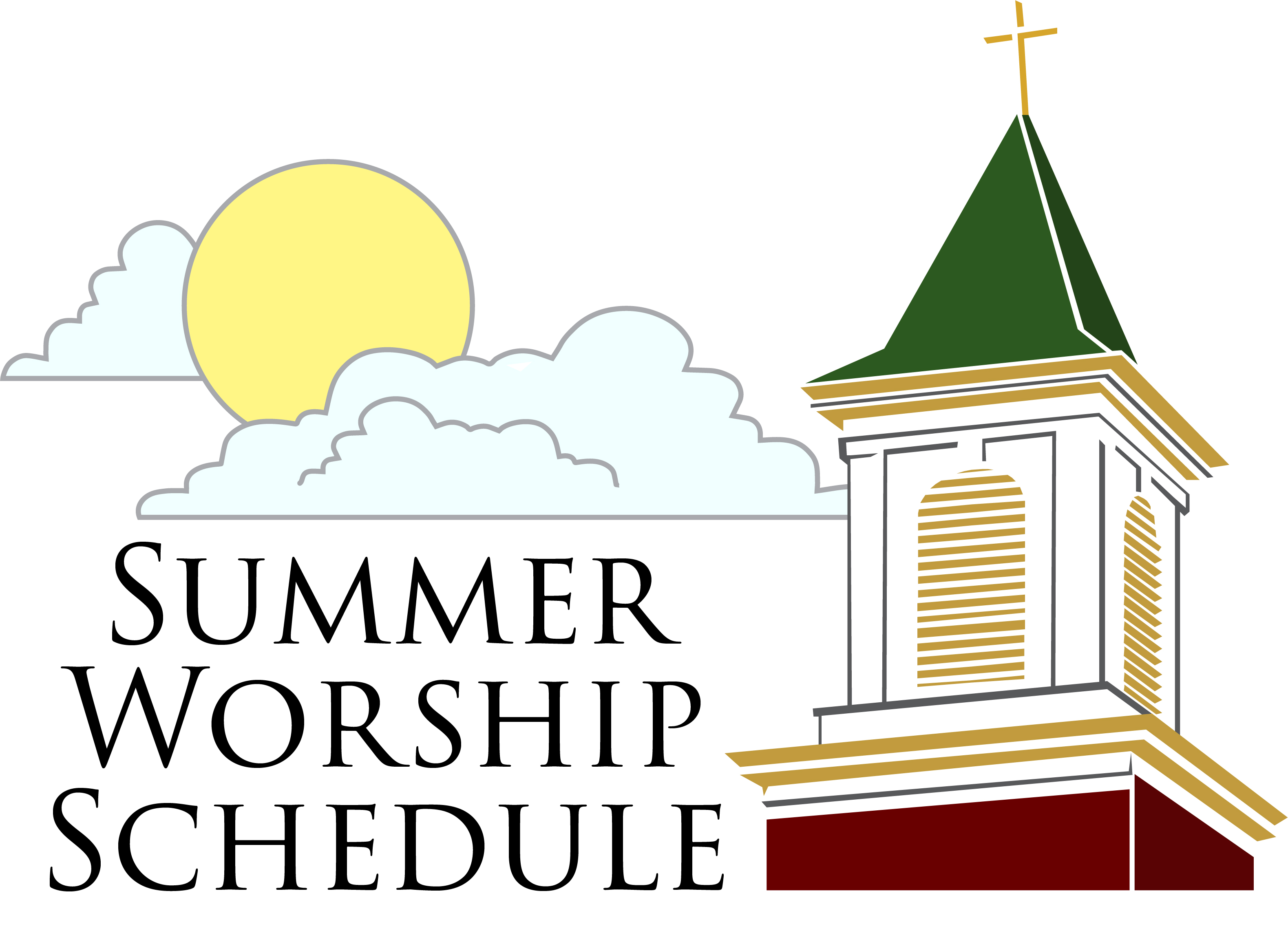 SUNDAY: (Begins May 30)
8:00 A.M. WORSHIP
9:45 A.M. WORSHIP
MONDAY:
7:00 p.m. (Begins June 14th)
(Holy Communion on the 1st and 3rd Sundays.)
CONGRATULATIONS TO OUR 2021 GRADUATES!
"For I know the plans I have for you," declares the Lord. "Plans to prosper you and not to harm you, plans to give you hope and a future." Jeremiah 29:11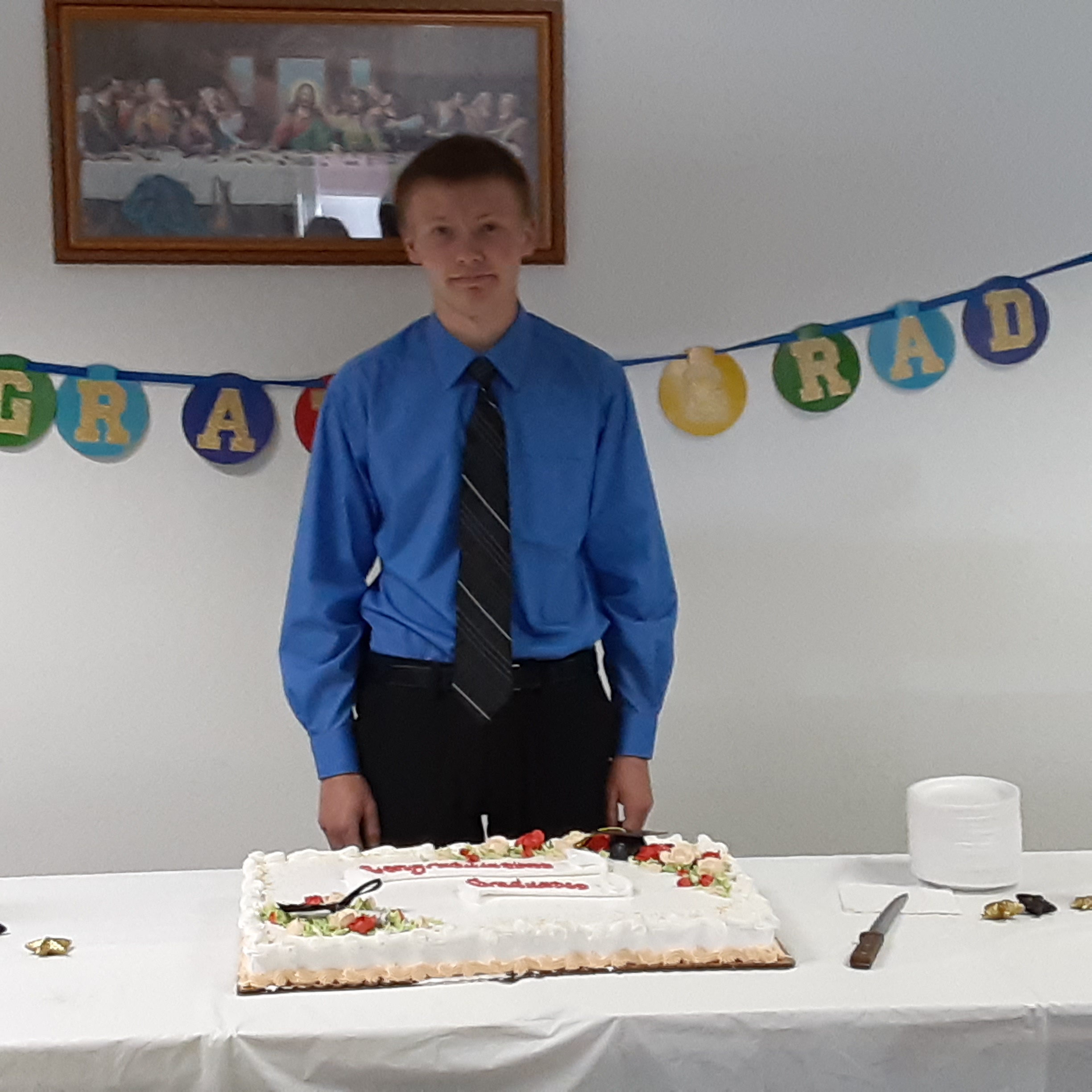 Wyatt Dibelius graduated from Princeton High School. He will be employed by Pulvermacher Enterprises and will be taking classes in refrigeration and electrical. (Not Pictured: Jasmin Zinecker graduated from Concordia University and is a registered nurse at Froedert in Milwaukee. Connor VanCrete graduated from UW-Plateville with a degree in Computer Science and with be involved with computer programing.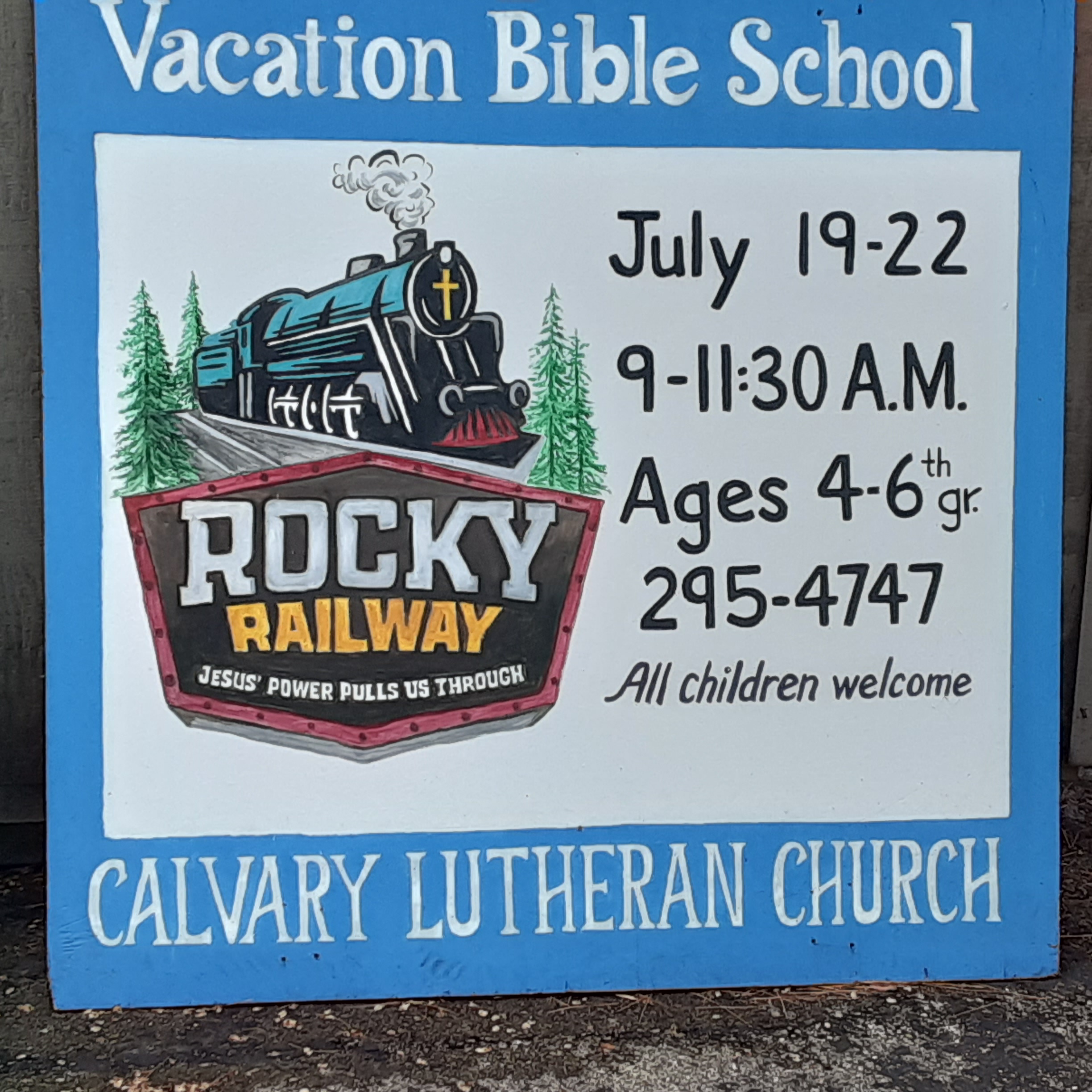 VBS IS BACK!
ALL CHILDREN WELCOME! AGES 4 YEARS TO 6TH GRADE!
Please pre-register the children.
Please go to VBS page on this site and scroll down to online registration or call (920)294-4747 or stop in at church to pick up a registration form. Looking forward to seeing each of you at "Rocky Railway VBS" where kids discover how Jesus' power helps us do hard things, gives us hope, helps us be bold, lets us live forever, and helps us be good friends.
EASTER 2021: HE IS RISEN! HE IS RISEN INDEED!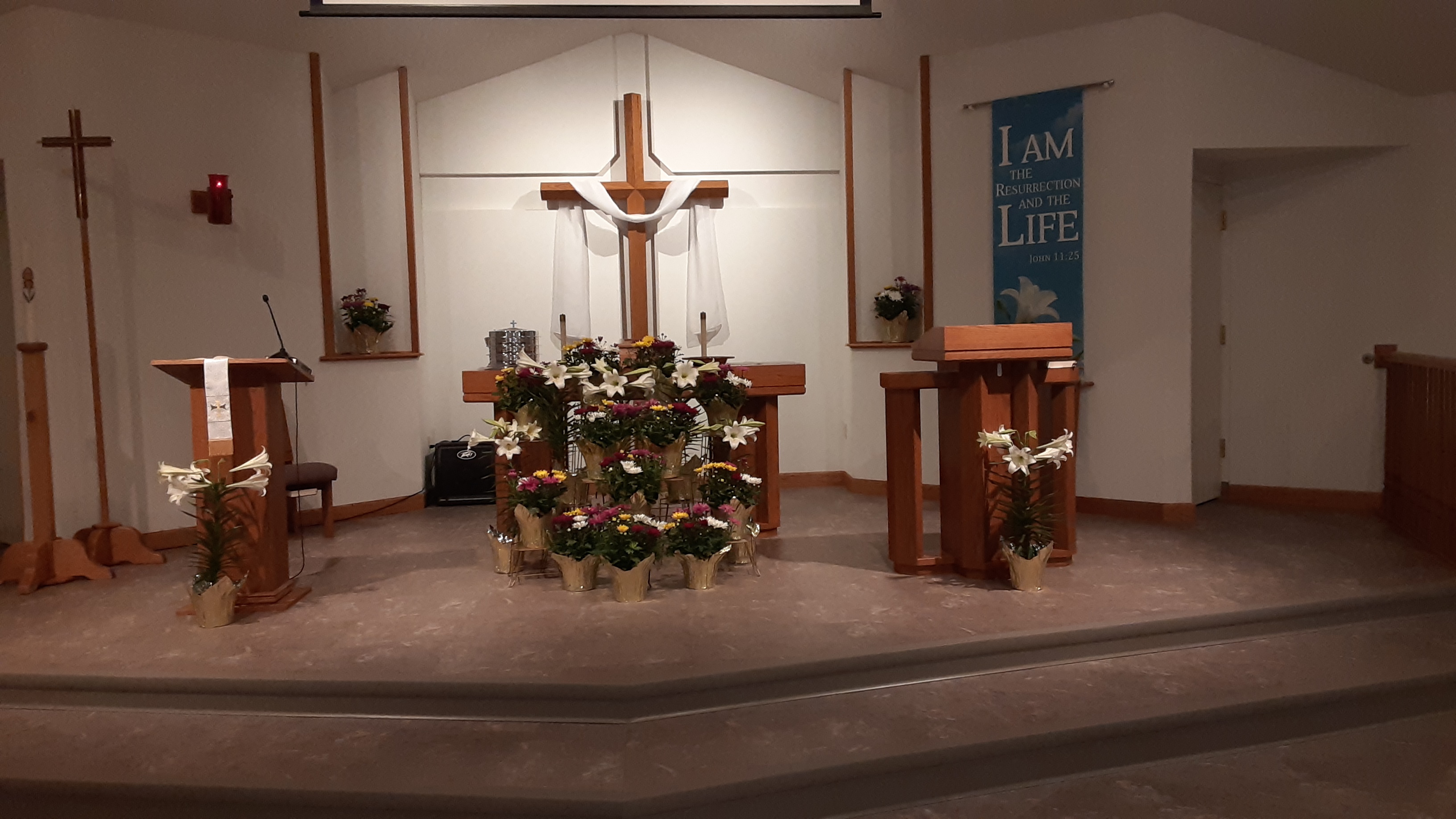 MITTEN TREE: Our 2020 mitten, hat, and scarf tree. All donations will be distributed in Green Lake County.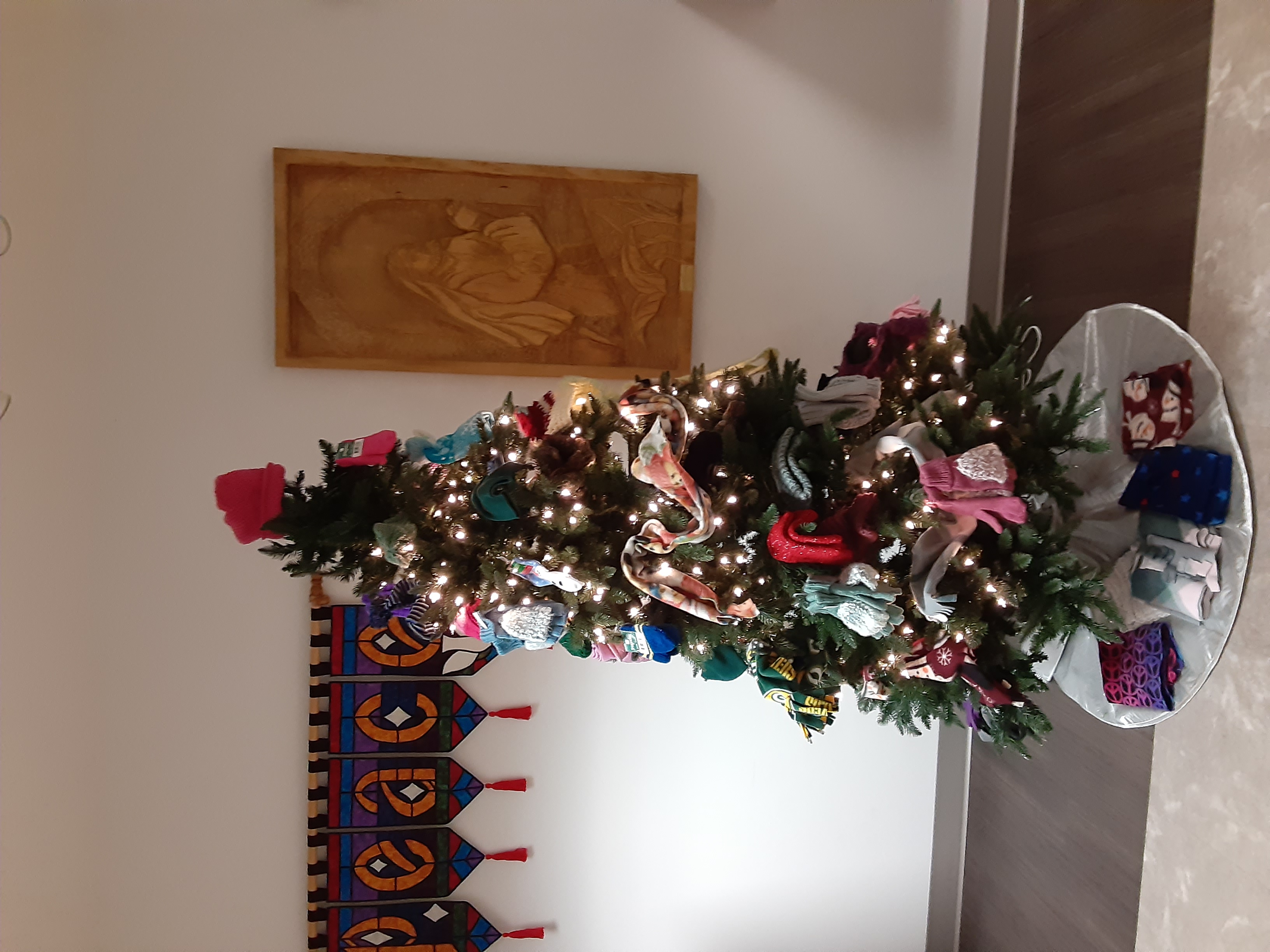 NOVEMBER FOOD DRIVE FOR PRINCETON FOOD PANTRY: Thank you for your generous donations!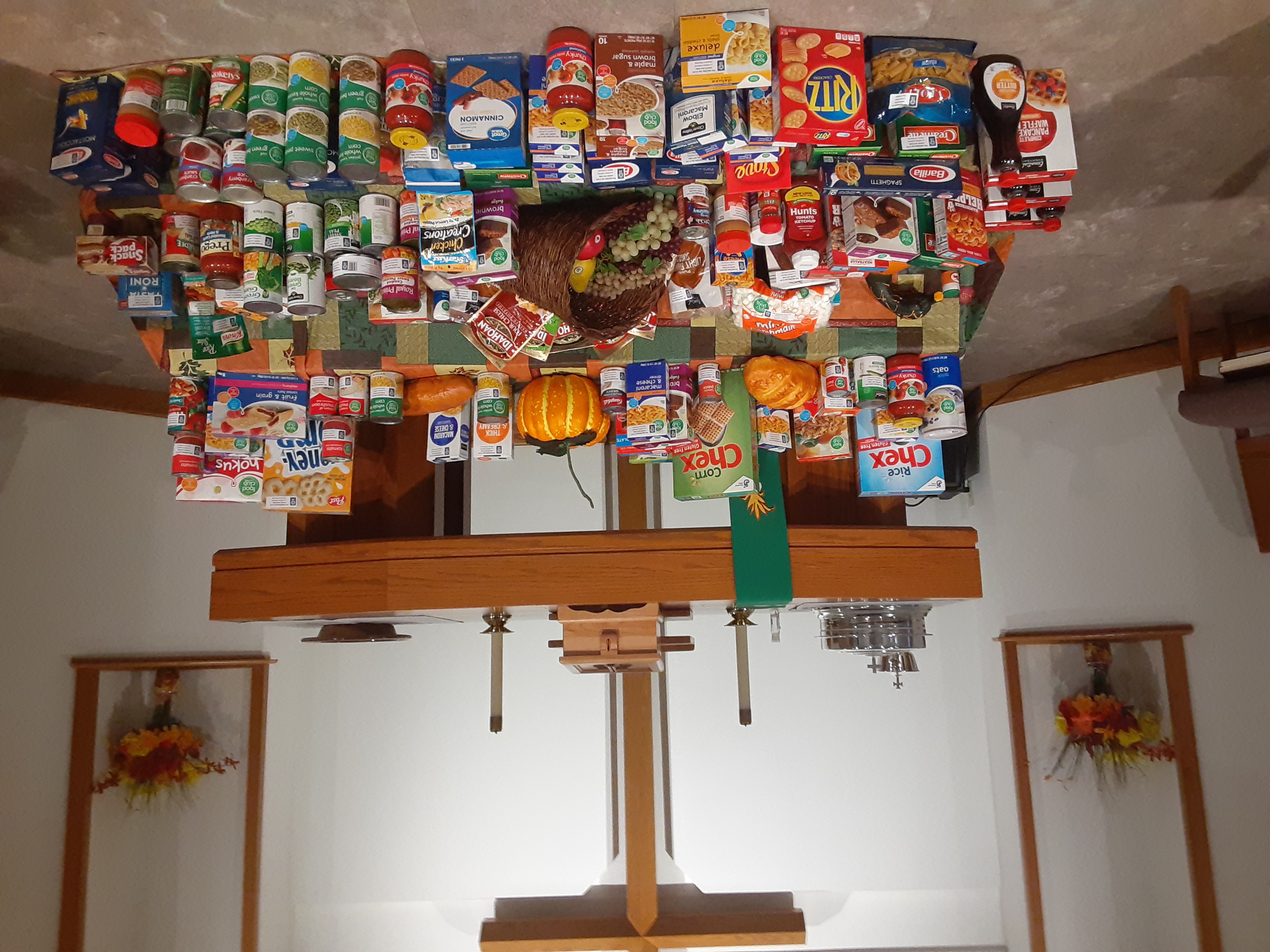 TRICK OR TREAT ON WATER STREET OCTOBER 23, 2020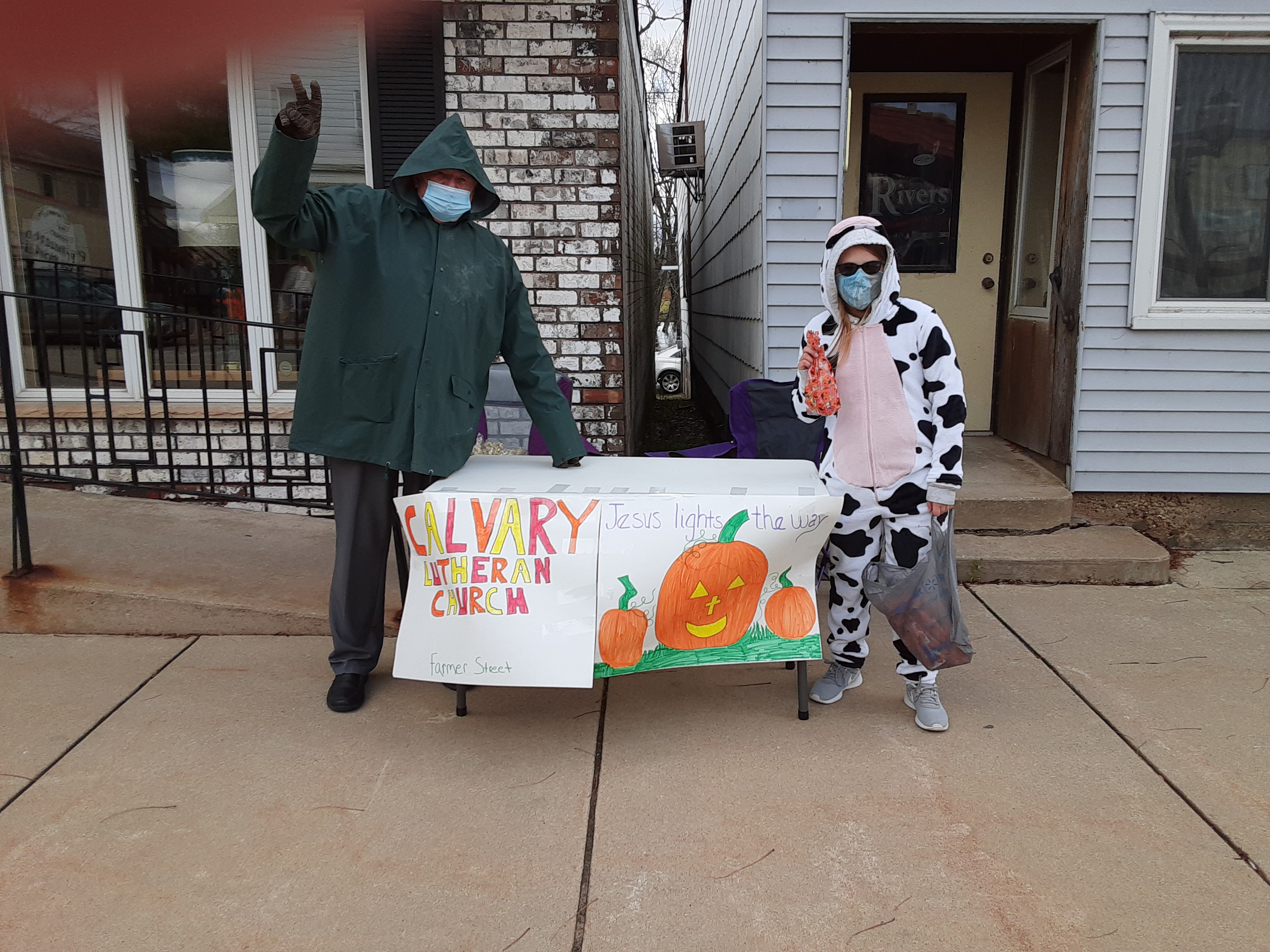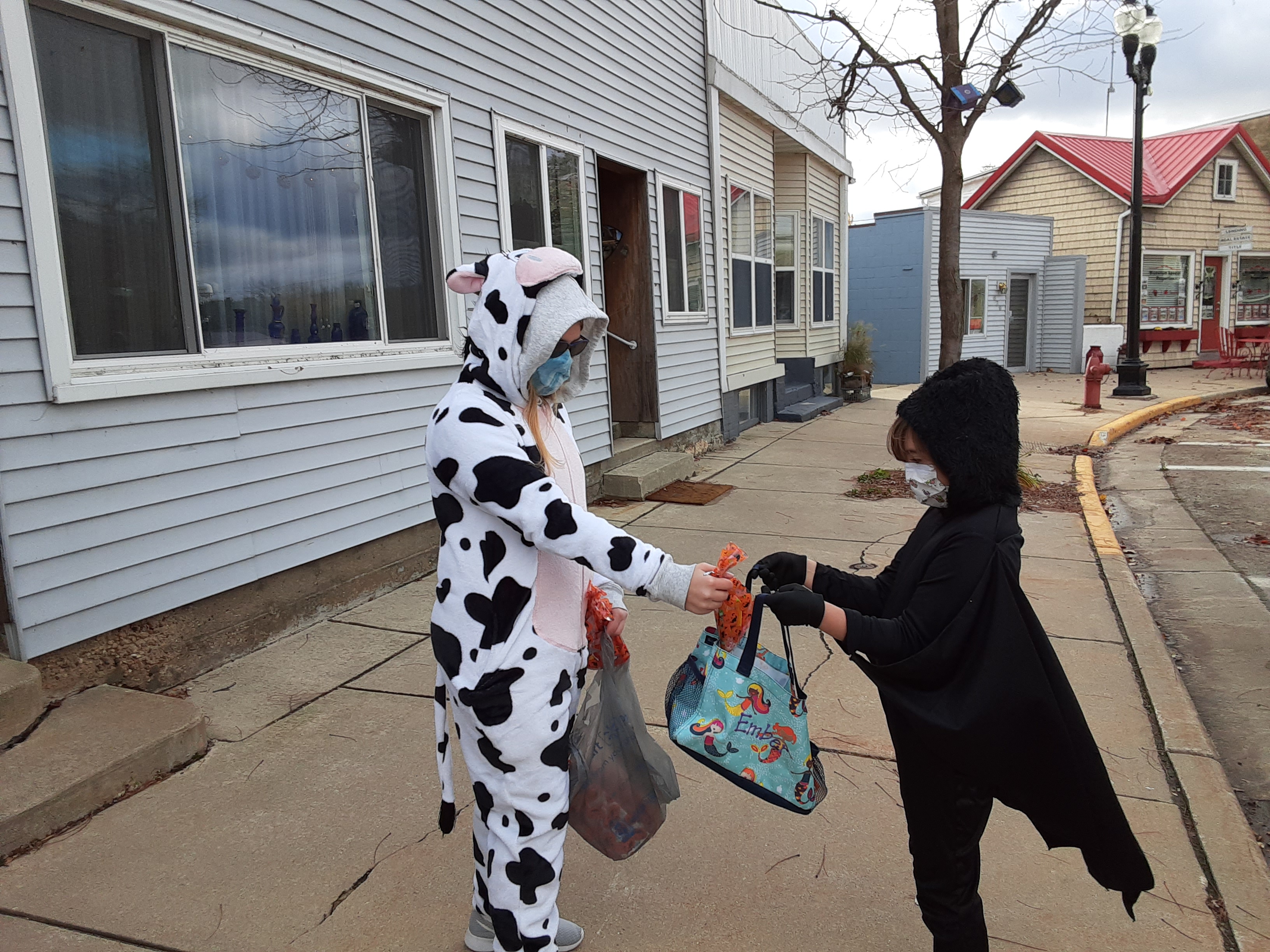 DON'T FORGET TO GO TO OUR FACEBOOK PAGE:https://www.facebook.com/Calvary-Lutheran-Church-Princeton-WI-103904304583991/
2020 BACKYARD VBS AT HOME FUN!
ETHAN AND LILLY SHARE THEIR CROSS PAINTINGS WITH US!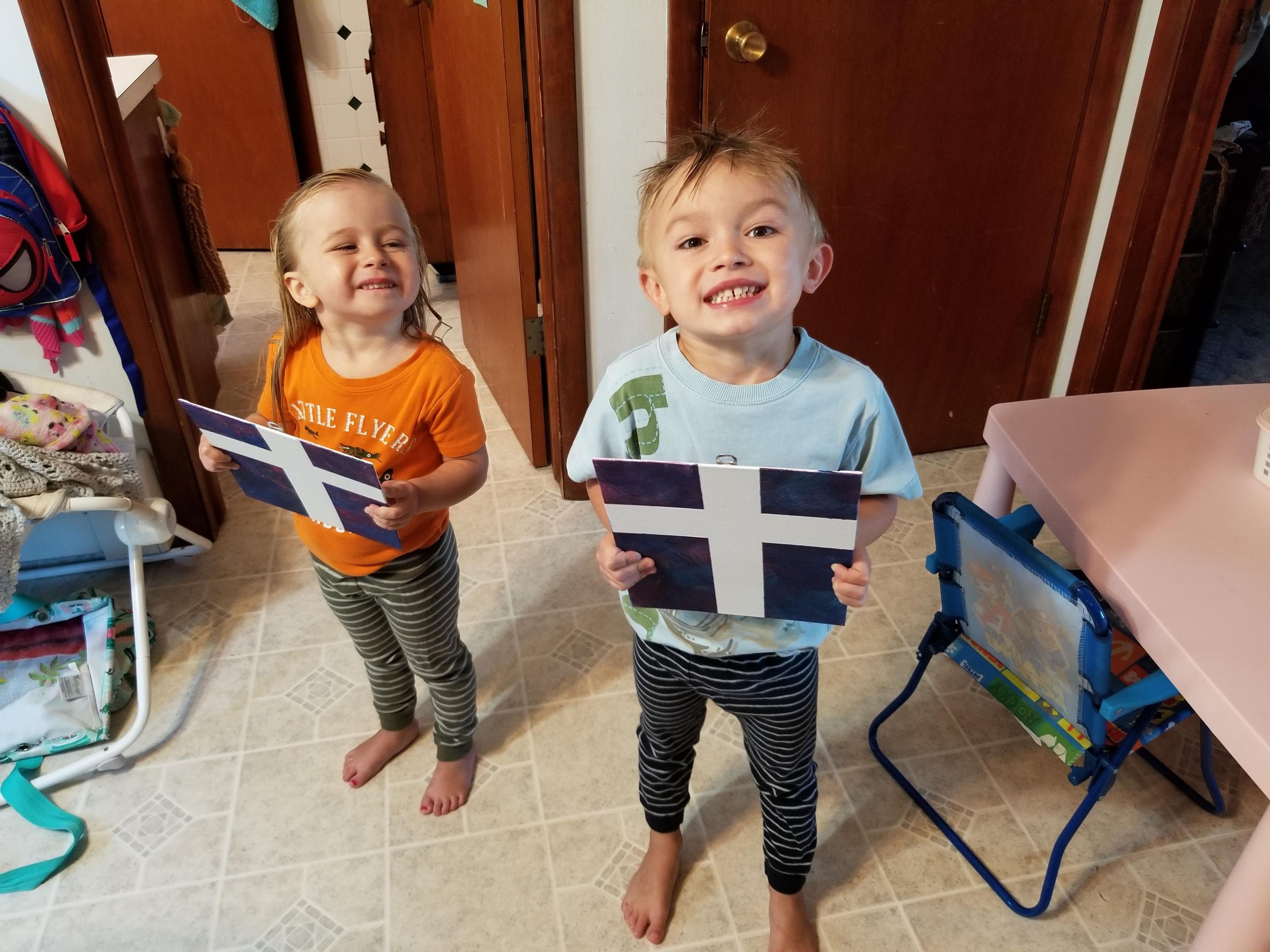 Beckett, Caden, and Emmett sharing some of their VBS craft fun!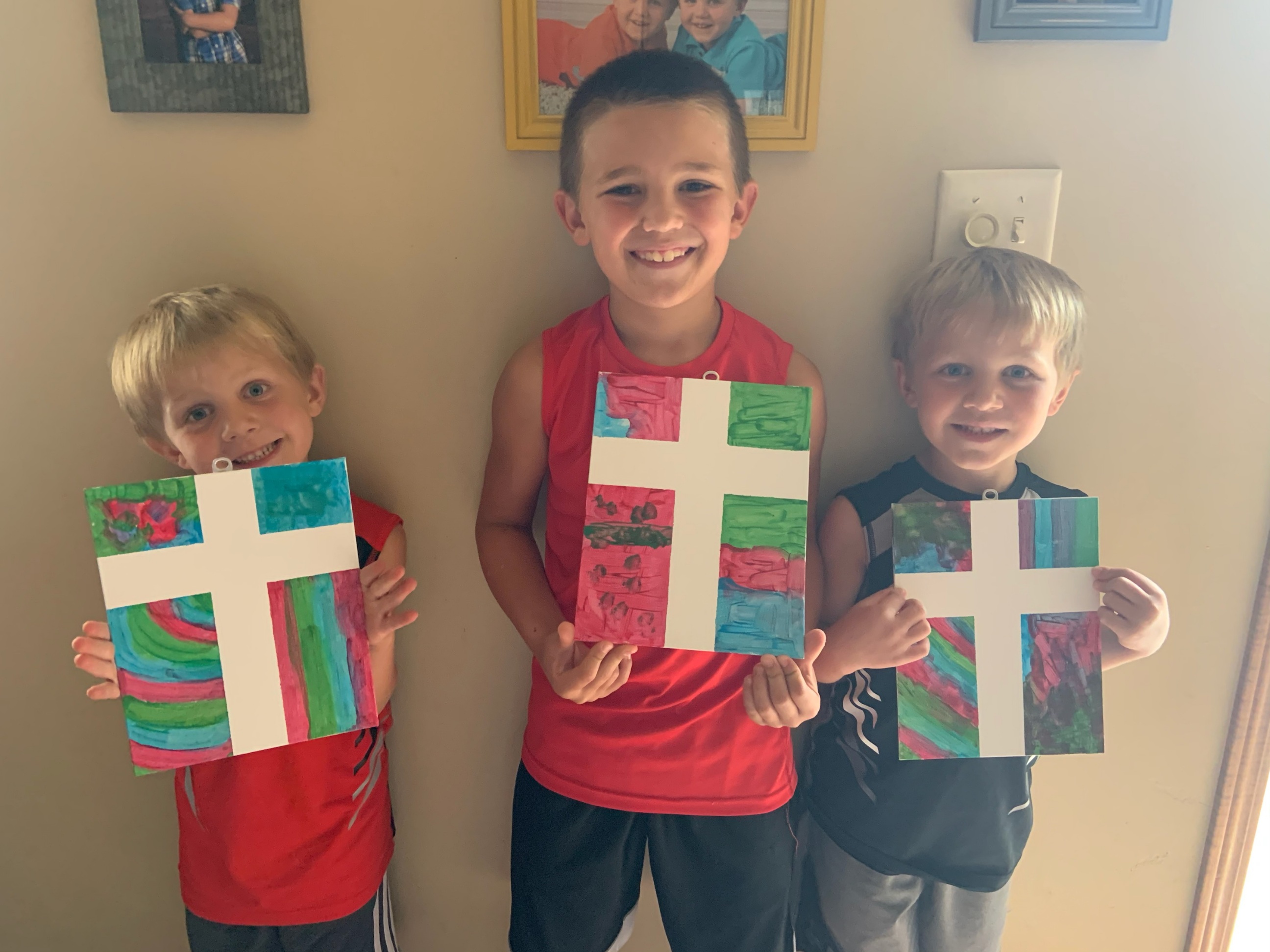 The Marschall family work on Backyard VBS at home!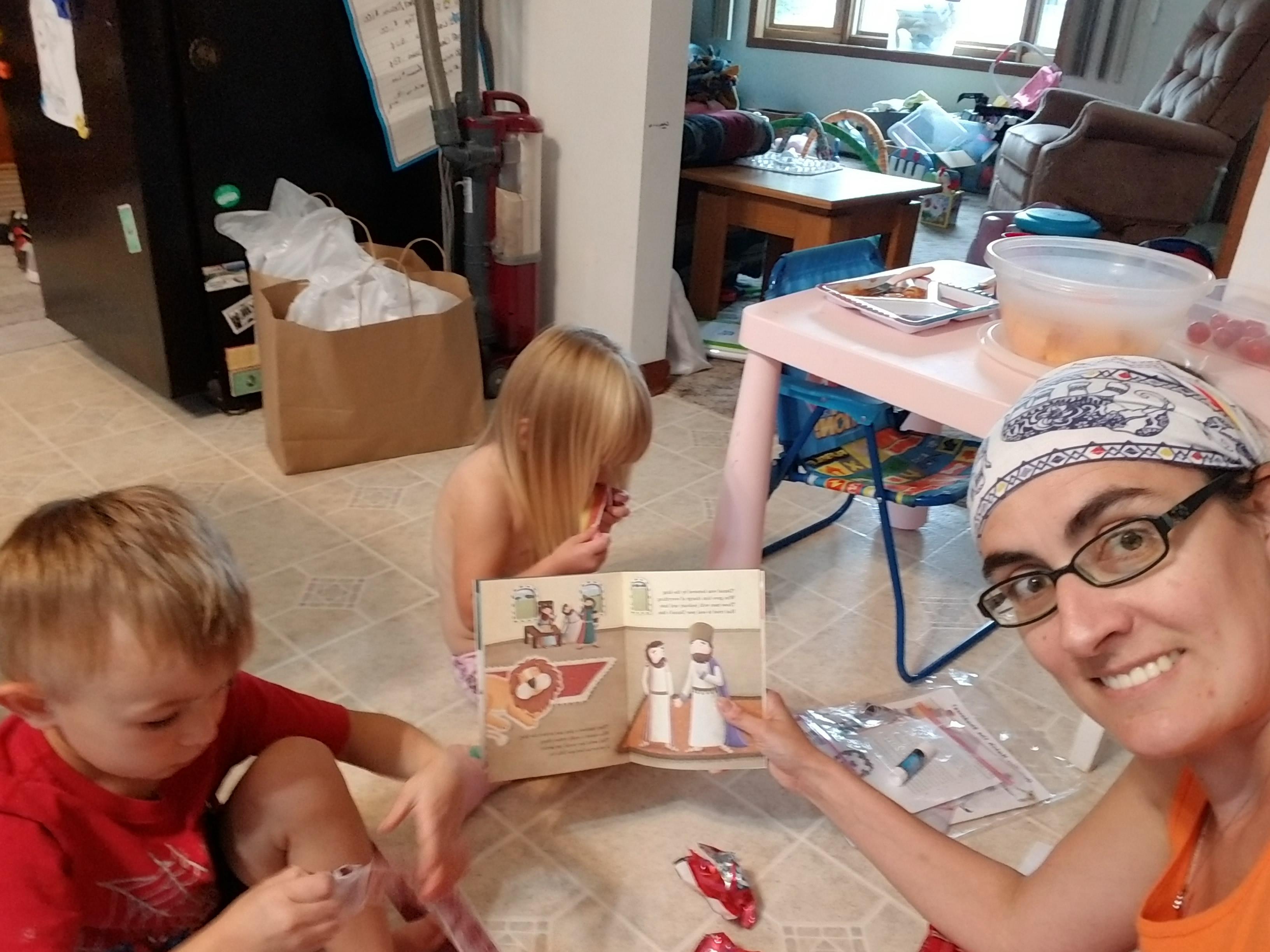 Lilly and Ethan reading Daniel and the Lions while enjoying their snacks!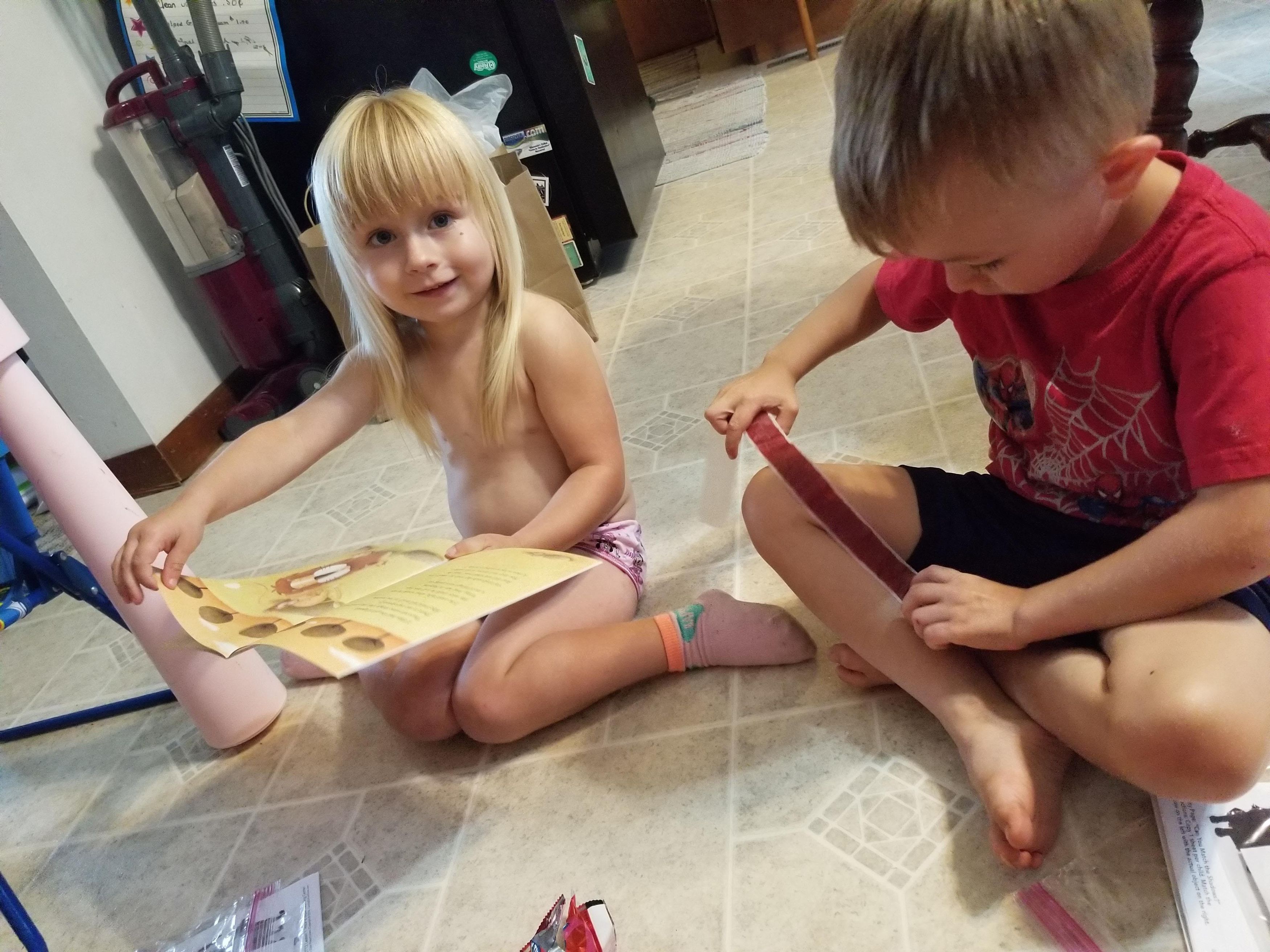 Ethan working on his VBS Color page!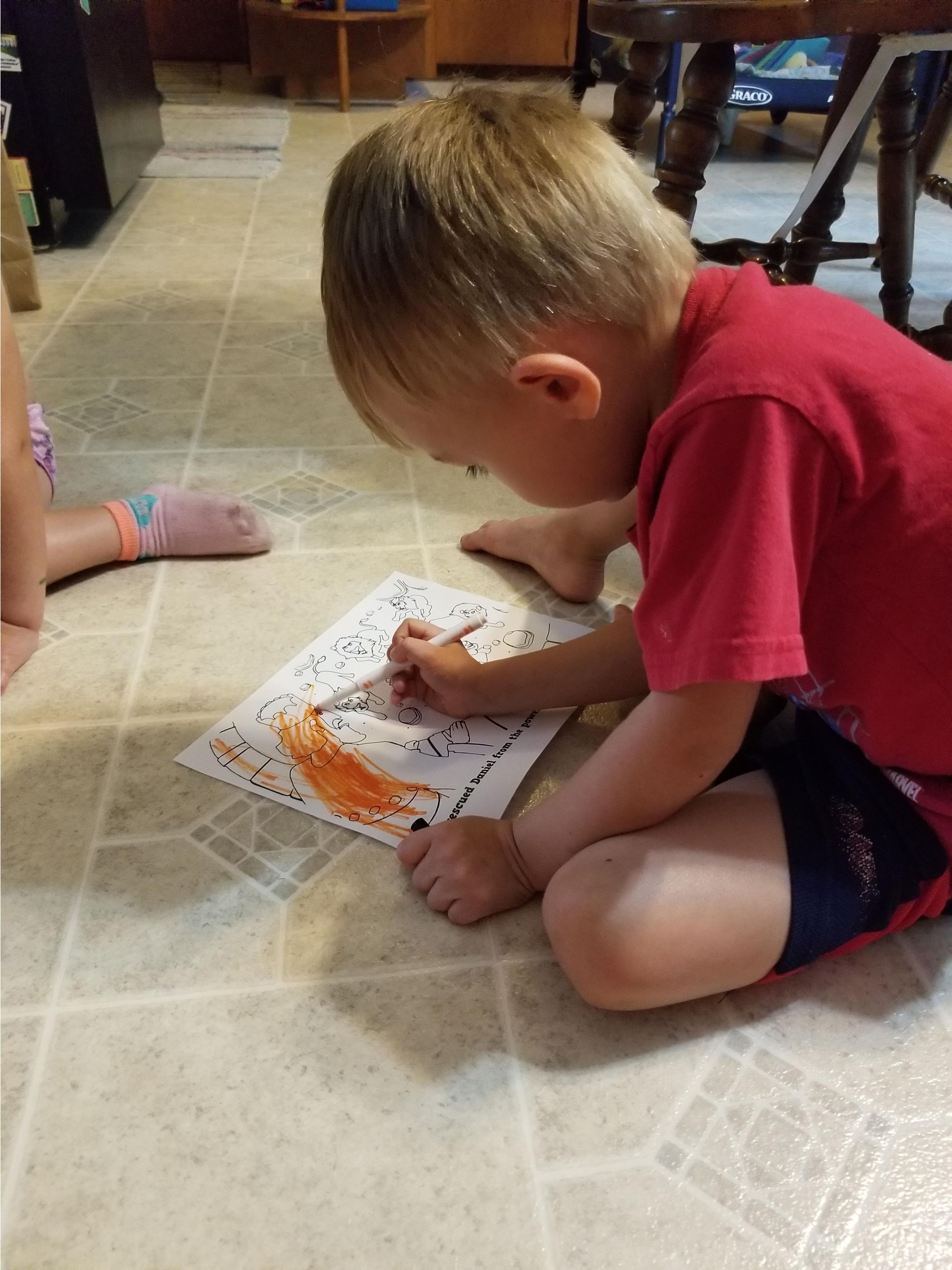 Bentley and Kaylee working on VBS crafts!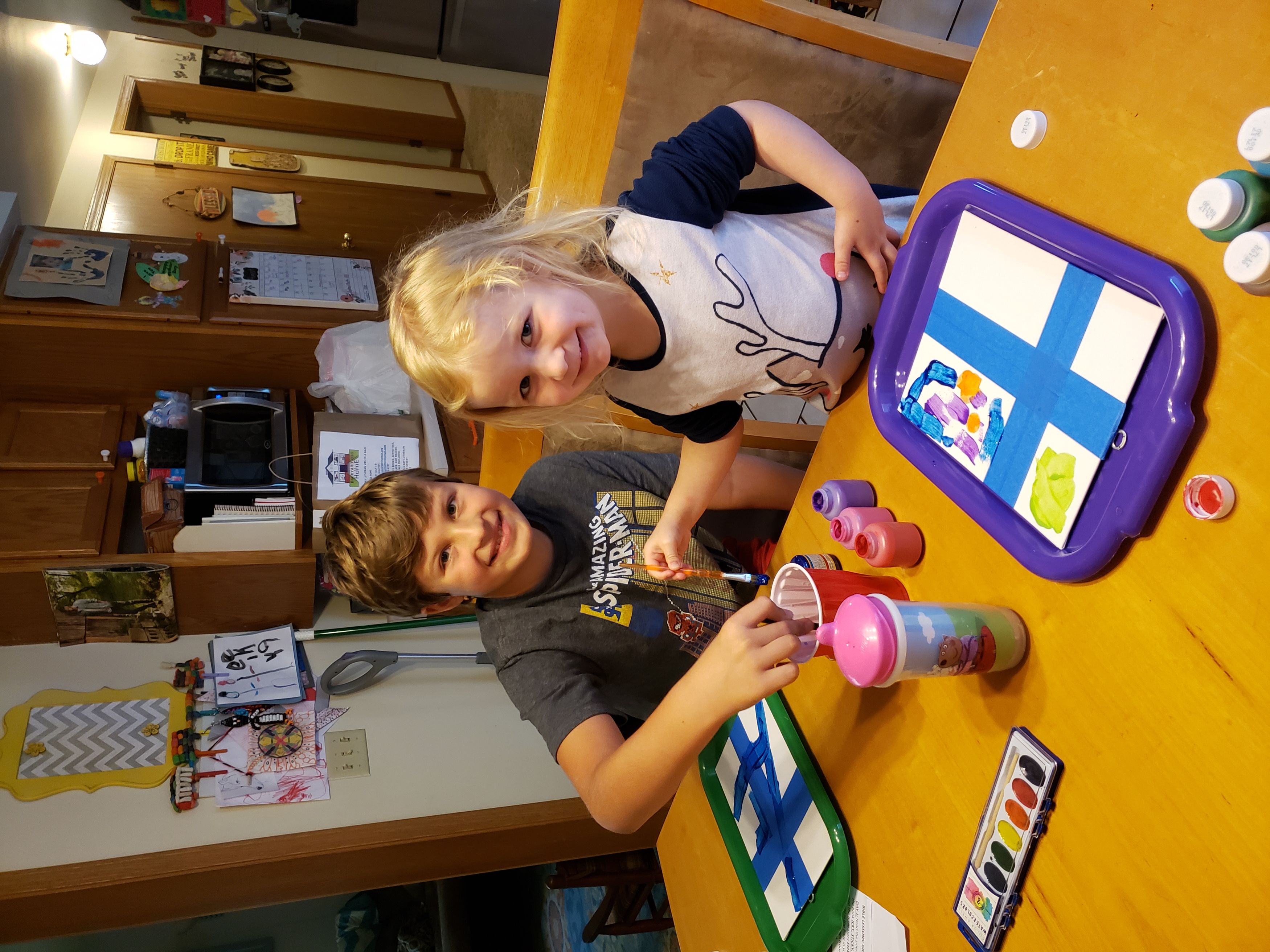 Bentley with his Grade 4-7 VBS Bible Challenge based on Ezekiel 37:1-4.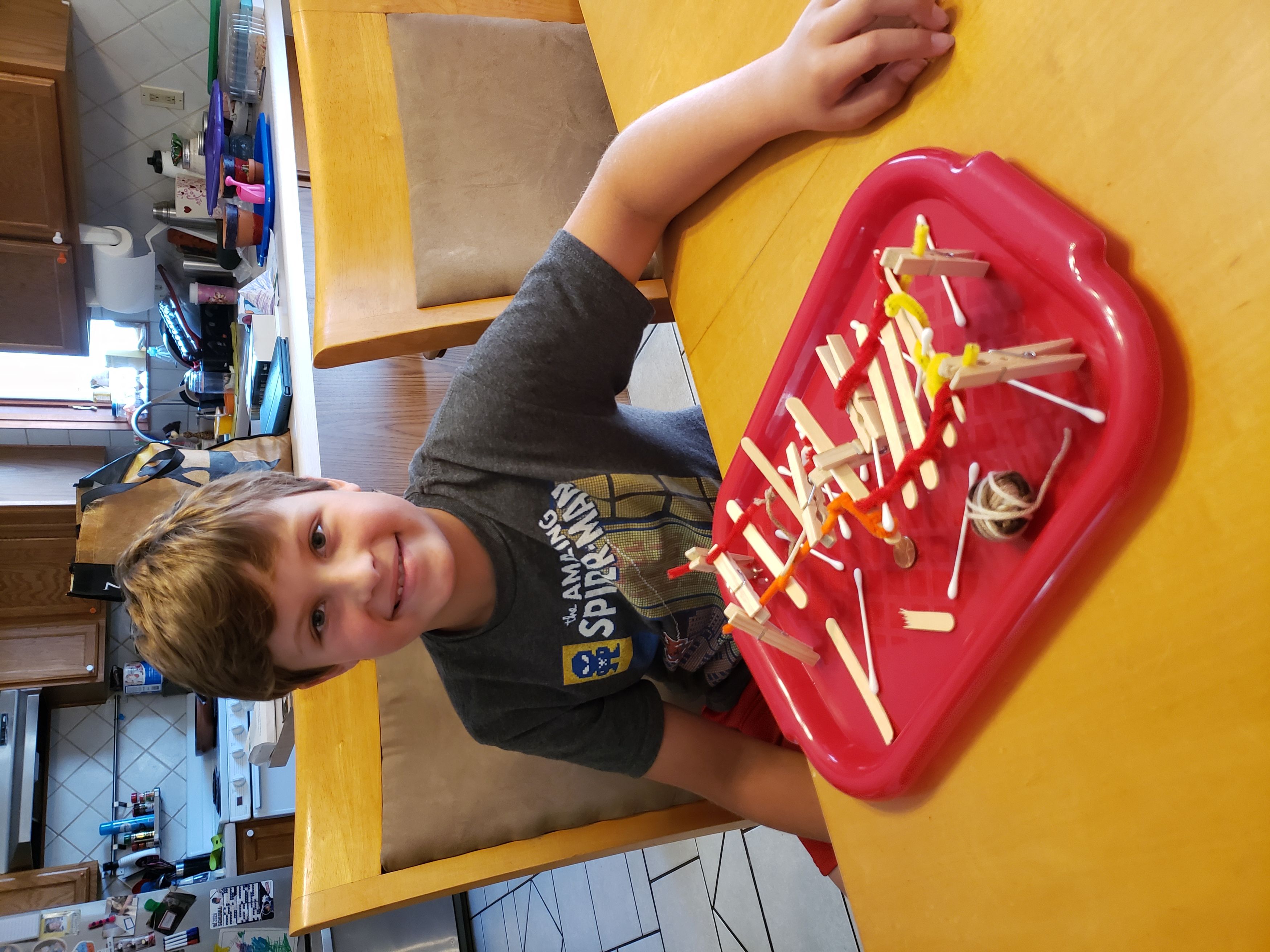 AUSTIN WITH HIS CROSS CRAFT PAINTING!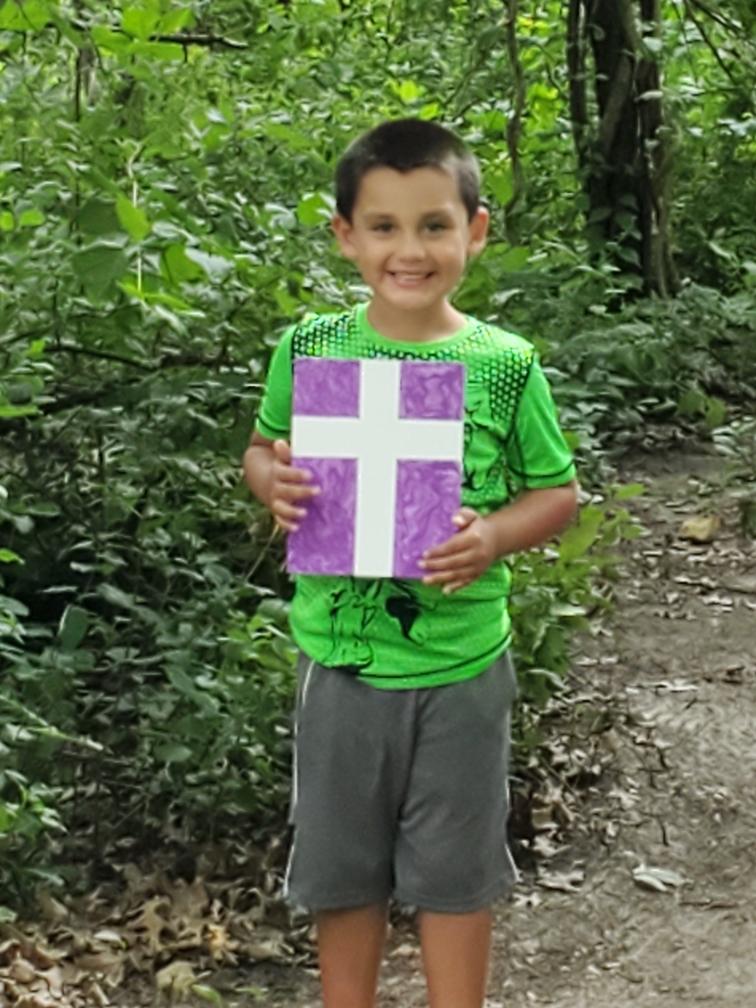 EMMETT RECEIVING HIS VBS BAG!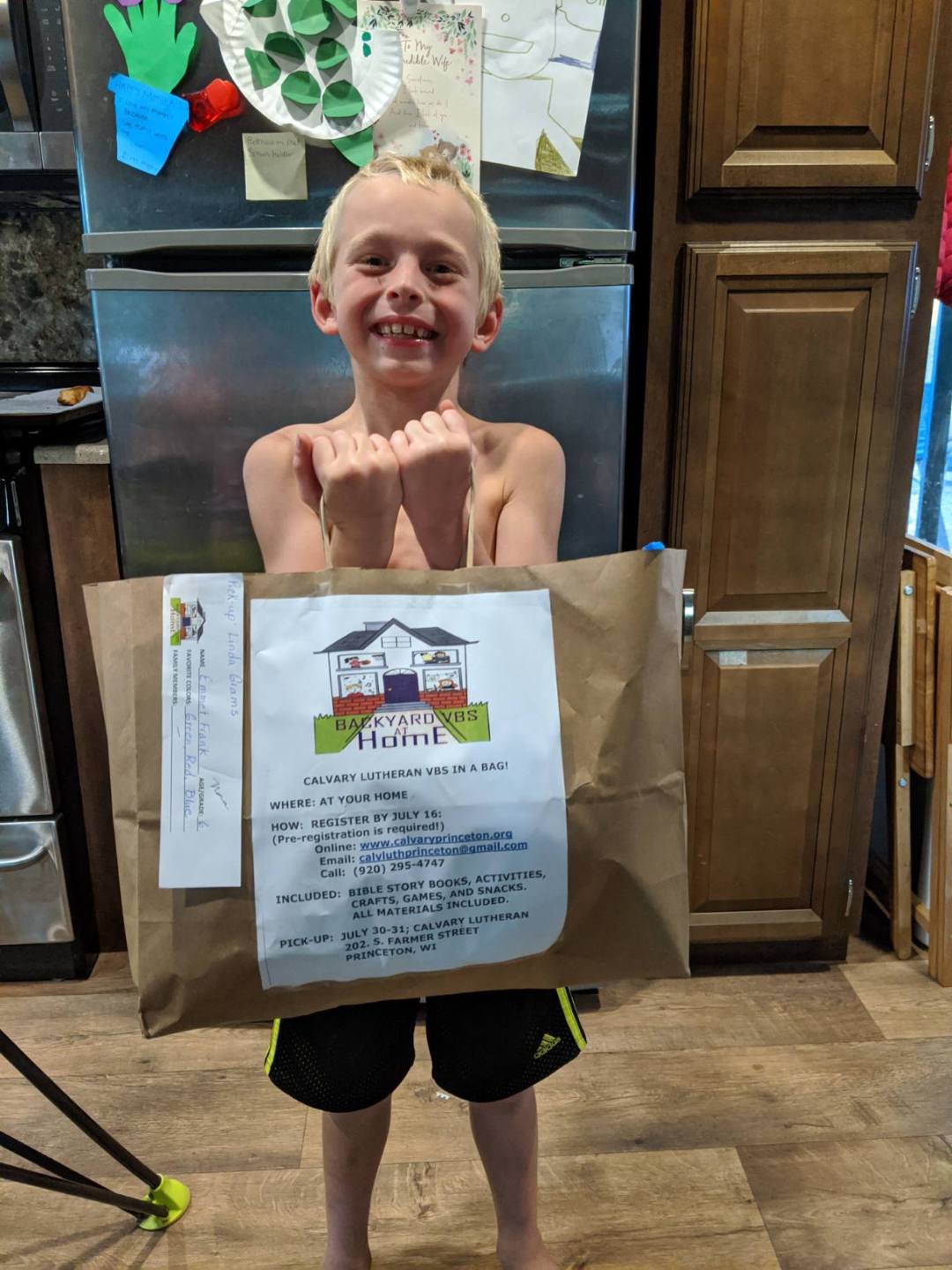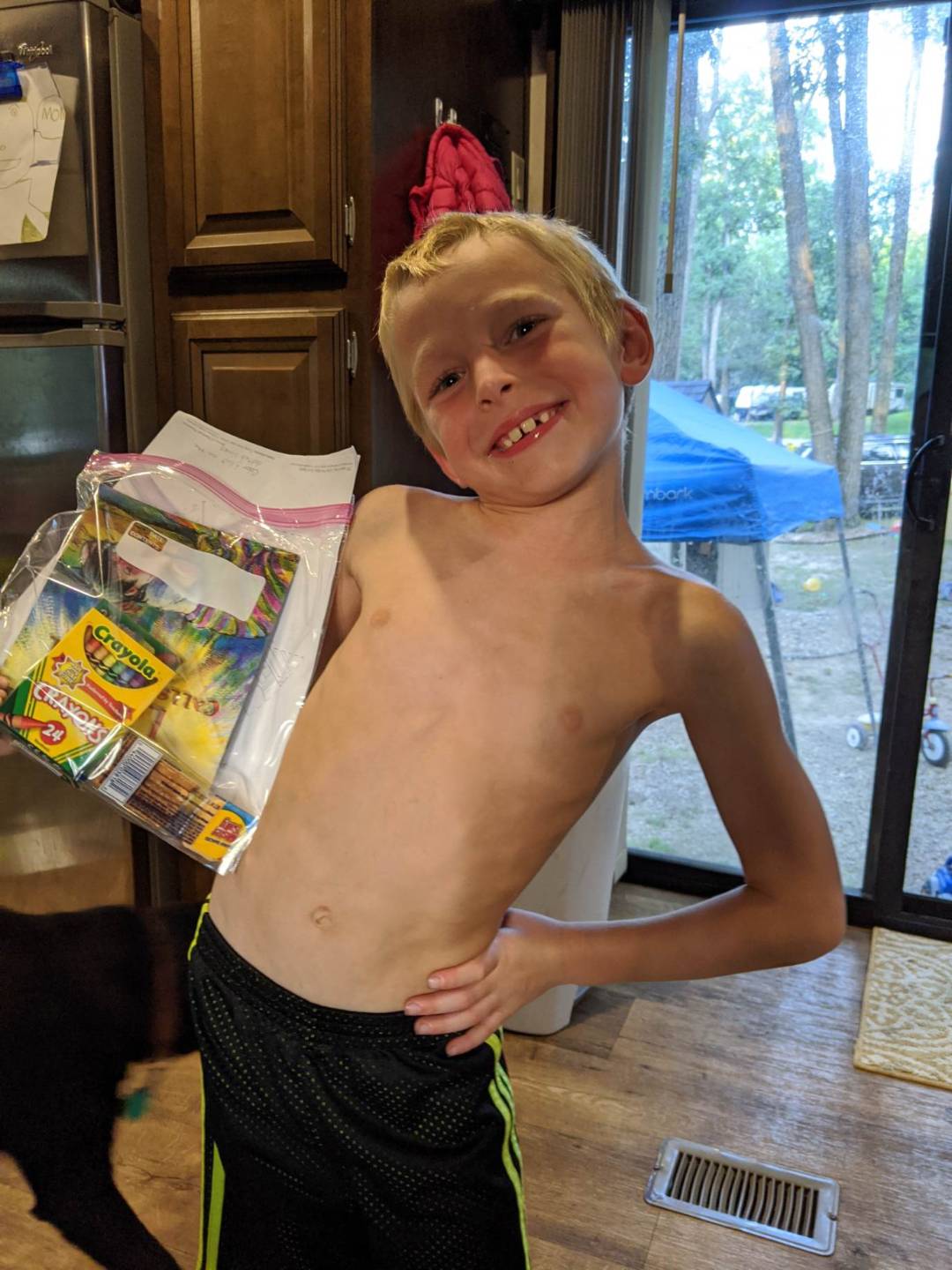 A THANK YOU FROM ALLIE, OLIVIA, AND EMILY!